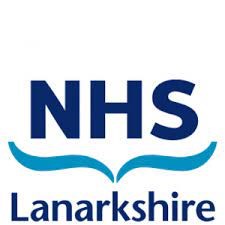 NHS CONSULTATION ON PLANNED ORTHOPAEDIC SURGERY
Added at 19:45 on 01 August 2021
NHS Lanarkshire is seeking the views of stakeholders on proposals for the future provision of elective (planned) orthopaedic surgery.
Elective orthopaedics is planned surgery primarily to replace the main bony joints, such as hip, knee and shoulders, and for repairs to the associated tissue.
NHS Lanarkshire's preferred option is to transfer this service from its current location at University Hospital Hairmyres in East Kilbride to the new University Hospital Monklands, at Wester Moffat on the outskirts of Airdrie, when it opens around 2028.
The preferred option has been proposed by officers of NHS Lanarkshire. The engagement process on the preferred option was approved by the Board of NHS Lanarkshire.
Before a final decision is made, it's crucial that the health board hears the views of stakeholders, including the public, orthopaedic patients and their families, staff from NHS Lanarkshire and health & social care partnerships, and other members of the community who have an interest in the issue.
How to get involved
Our engagement process is running from 28 July 2021 until 15 September 2021.
To help inform feedback, we'd urge people to take the opportunity to read our handy engagement guide, which includes a summary of the different phases of change to the orthopaedics service over recent years, and the frequently asked questions.
·Complete the online survey
https://nhslanarkshire.engage-360.co.uk/surveys/4
·Join the virtual public meeting: 26 August 2021, 7-9pm, via Microsoft Teams
To receive the meeting link, please register to attend, with "public meeting" in the subject line of your email and providing your name, daytime contact number, email address if you have one and the first part of your postcode:
o email – ortho.engagement@lanarkshire.scot.nhs.uk
o phone – 01236 713348
The meeting, which will be hosted on the Microsoft Teams online platform, will include a presentation and facilitated group discussions
·Contact us direct with your comments or questions – or if you need a paper copy of the survey:
o email – ortho.engagement@lanarkshire.scot.nhs.uk
o phone – 01236 713348;
o Write to – FREEPOST RTEJ-HZLK-AETZ, Communications Dept, NHS Lanarkshire, Kirklands, Fallside Road, Bothwell, G71 8BB
NHS Lanarkshire medical director Dr Jane Burns explained:
"Most of our current elective orthopaedic surgery takes place at University Hospital Hairmyres. Additional capacity is provided by the NHS Golden Jubilee National Hospital and independent hospitals, with shoulder and upper body orthopaedic surgery carried out University Hospital Wishaw.
"We believe there are a number of benefits to having a state-of-the-art elective orthopaedic unit at the ultra-modern new University Hospital Monklands when it opens."
·It would be large enough to conduct all the elective orthopaedic surgery currently provided at Hairmyres and the small amount done at Wishaw, bringing benefits for patients;
·It would reduce or even remove the need for independent sector treatment;
·It would help cater for the growing need of the people of Lanarkshire for joint replacements as we live longer lives;
·The new hospital will have the most modern clinical facilities and a single room for every patient, which is ideal for exercise and rehabilitation and has been shown by research to reduce the time spent in hospital and lessen the risk of an infection in the replaced joint.
Jane added:
"Relocation of the service would also give a major opportunity for other services to be improved at Hairmyres. This could include bringing surgery currently undertaken in the independent sector back to Hairmyres and the desired expansion of the new regional vascular surgery service. These opportunities, and other options to make best use of all of our surgical facilities. will be explored as NHS Lanarkshire develops and engages on our new healthcare strategy in the coming months.
"Regardless of the future location of elective orthopaedic surgery, orthopaedic outpatient care will still be available at Lanarkshire's three acute hospitals, which will also continue to have consultant-led A&Es with access to emergency surgery and medicine, supported by critical care, diagnostics and outpatients.
"The proposals for planned orthopaedics don't affect Lanarkshire's orthopaedic trauma service -urgent and emergency care for people who have broken bones - which will continue to be located at University Hospital Wishaw as part of the West of Scotland Major Trauma Network."
NHS Lanarkshire director of planning, property & performance Colin Lauder said:
"An outline business case for the new University Hospital Monklands is expected to be submitted for approval to the Scottish Government by the end of this year.
"We need to decide now if provision of elective orthopaedic surgery will be part of the business case so we can include plans for building and staffing the operating theatres, wards and other facilities needed to support an orthopaedic unit.
"We look forward to the community's feedback, which will be among a range of information the Board of NHS Lanarkshire will receive to assist their deliberations when they meet later this year to consider a decision on the future provision of elective (planned) orthopaedic surgery in Lanarkshire."
Visit the dedicated engagement webpage
ortho.engagement@lanarkshire.scot.nhs.uk