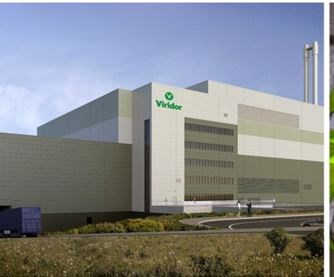 Viridor : Withdrawal from Overwood ERF application
Added at 10:18 on 27 March 2022
This was the text of the letter received from Viridor regards the Overwood site.
Overwood Energy Recovery Facility
As you will be aware, in January last year Viridor submitted a Proposal of Application Notice to South
Lanarkshire Council for the development of an Energy Recovery Facility (ERF) on land at the
Dovedale Complex near Stonehouse.
I am writing to inform you that Viridor has taken the decision to end our interest in the development
following an extensive review of the project in line with Viridor's ongoing investment strategy. This is
part of the continuous process wherein we evaluate our sites to ensure that they meet the needs of
the Scottish and UK-wide waste markets.
Viridor is a committed participant in the Scottish resources sector having invested over £0.5bn in key
recycling and reprocessing infrastructure. Our Scottish facilities will play a major role in delivering
our ambitions to become a net zero business by 2040 and climate positive by 2045, removing more
CO2 from the environment than the fossil emissions we generate each year. We are continuing to
actively explore how our existing and future facilities can help to deliver Scotland's climate,
environmental and circular economy goals.