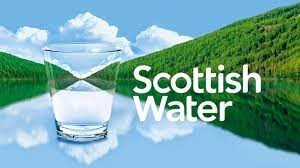 Sewer Works in Stonehouse- 8 months of work commencing 18th October
Added at 13:40 on 01 October 2021
We just wanted to update you about the £2.5 million project we will be undertaking in Stonehouse to address sewer flooding.
Given the scale and extent of the works – not to mention the engineering challenges – we will be carrying out four distinct phases over the next eight months.
Site preparation work is due to begin on Monday 18 October which includes the installation of site cabins in the Tileworks Sports ground with the access off Spital Road. This is expected to take two weeks.
The second phase will see Spital Road closed for one month from Monday 1 November to allow pipe laying and connection works. Associated pipe laying in Tileworks Sports ground will continue until the end of April.
The third phase will begin in January 2022 when we start tunnelling underneath the grounds and pitch of Stonehouse Primary and is expected to take three months to complete.
The fourth and final phase - which will see pipes being replaced along a section of Townhead Street and Vicars Road – will begin later in January 2022. A short section of road will be closed but we will be in touch with more information and confirmation of exact dates around two weeks before that work gets underway.
We have been working hard to minimise disruption to the local community and to the school, but you will already appreciate how important it is that we complete this project to bring the local sewer system up to modern-day standard.
We would like to thank road users and residents in advance for their patience and understanding during these essential works.
Full information about all the phases can be found on our website https://www.scottishwater.co.uk/in-your-area/investments-in-your-area/290921-stonehouse
Please don't hesitate to get in touch if you have any questions at all.