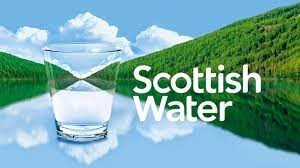 Water Quality Lanarkshire: Update from Scottish Water
Added at 20:09 on 01 September 2021
Good evening,
We want to update customers affected by water discolouration in parts of Lanarkshire of the improving picture as we work round-the-clock to tackle the issue as quickly as possible.
As previously indicated, we have introduced additional treatment measures, re-zoned water networks and are sampling water at the Daer and Camps water treatment works (WTWs) and in the local network.
We are receiving feedback from many affected customers telling us that, whilst they had issues with discoloured water recently, the situation has improved and their water is now running clear.
This is obviously welcome news and we expect more customers will experience an improvement over the coming days.
However, we acknowledge that a number of customers may still have an issue as our work progresses. We will continue to liaise with those customers, as required, until the matter is resolved.
We would like to reiterate to those customers that they can continue to use their water as normal - for drinking, cooking, bathing and showering. While it might look a bit different from normal, it is safe to use.
As a measure of reassurance to customers, we are continuing to liaise with the Drinking Water Quality Regulator (DWQR) and the Consultant in Public Health Medicine at NHS Lanarkshire on this matter.
A short film explaining the situation can also be viewed on our website at https://www.scottishwater.co.uk/In-Your-Area/Service-Updates/Lanarkshire-Discoloured-Water.
As always, we appreciate your help spreading this key information across your own digital channels.
Many thanks and best wishes,
Laura
Laura Boyce
Scottish Water
Buchanan Gate Business Park,
Cumbernauld Road, Stepps,
Glasgow
G33 6FB